I am the US rep for Orbital and market their propulsion systems to US UAV customers.  I have permission from Orbital to re-print a presentation they made at Technion – Israel's Institute of Technology's Sixth Conference on Propulsion Technologies for Unmanned Aerial Vehicles in Haifa, Israel on January 26th, 2017 titled "Orbital FlexDI: Providing reliable and efficient heavy-fuel IC engines for the UAV industry" authored by Dr. Geoff Cathcart and John Tubb from Orbital.
For more information on Orbital's heavy fuel UAV engine technology and Technion, please visit these websites:
---
Key UAV News for the Week:
Industry Events for April:
Quote for the week:
"Try not to become a man of success, but rather try to become a man of value" – Albert Einstein.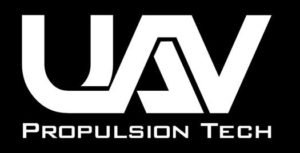 UAV Propulsion Tech is unmanned aerial vehicle (UAV) hardware solution provider of propulsion, servo, autopilot, rescue/recovery parachutes, electric turbofans, pneumatic launchers, capacitive liquid level sensors, engine sensors and gyro-stabilized EO/IR gimbal solutions. Click on the HOME link above or go to www.uavpropulsiontech.com for more info.