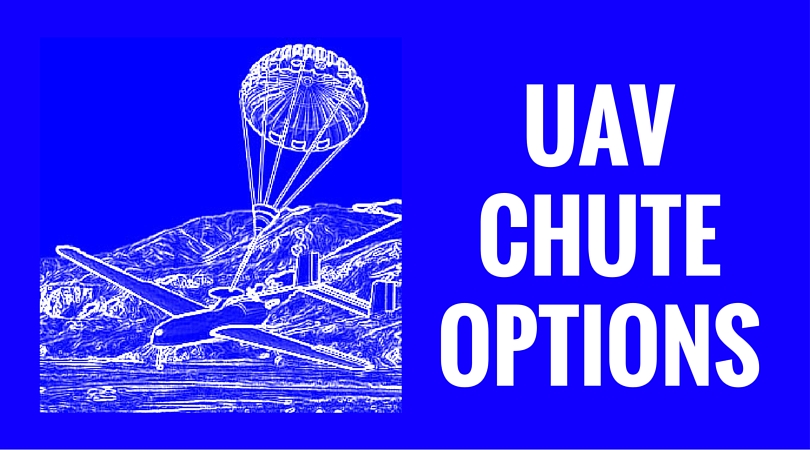 Parachutes can be used on UAV's for recovery or rescue.  Recovery gives the UAV manufacturer an alternative that is not runway or "catch" recovery dependent (like nets or other means to grab the UAV during recovery).  Rescue gives the UAV manufacturer a safety means if there is a system failure during flight that causes the UAV to lose altitude.  These can include engine issues, fuel delivery issues, structural issues, pilot error, weather, or issues with control servos or electronics.  This helps protect the air vehicle and payload asset.
I wanted to supply more info on the types of parachutes available from Skygrahpics to protect fixed wing and multi-copter applications.  PROTECT UAV™ is a line of rescue/recovery products from Skygraphics, a division of Swing.  Swing is a developer and supplier of paraglider parachutes as well as advanced sails for ships (IS TEC brand).  I have attached some photos below of their consumer product experience.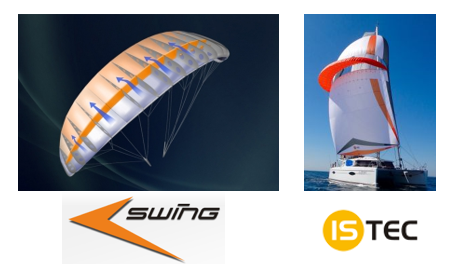 Skygraphics is one of the few UAV rescue/recovery parachute developers/suppliers that has this broad range of parachute solution experience.  Located outside of Munich, Skygraphics has been successfully developing rescue/recovery parachute solutions for the European UAV market and have started supplying their PROTECT UAV™ solutions also to the US UAV market.
FIXED WING UAV PARACHUTE SOLUTIONS
For a fixed wing application, the parachute can be packaged on the top or bottom with a compartment w/door that is released via a servo when the parachute needs to be deployed.  This can vary depending on UAV configuration but a typical deployment sequence is shown below:
A premium cross style parachute configuration is typically used for UAV applications because these provide the best performance.  I will show a graphic comparing the types of parachutes below.  Low grades can be used in lower cost multi-copter applications (also detailed further below).
Size/weight/performance details are shown below for alternatives for UAV's from 4 lbs MTOW to 450 lb MTOW: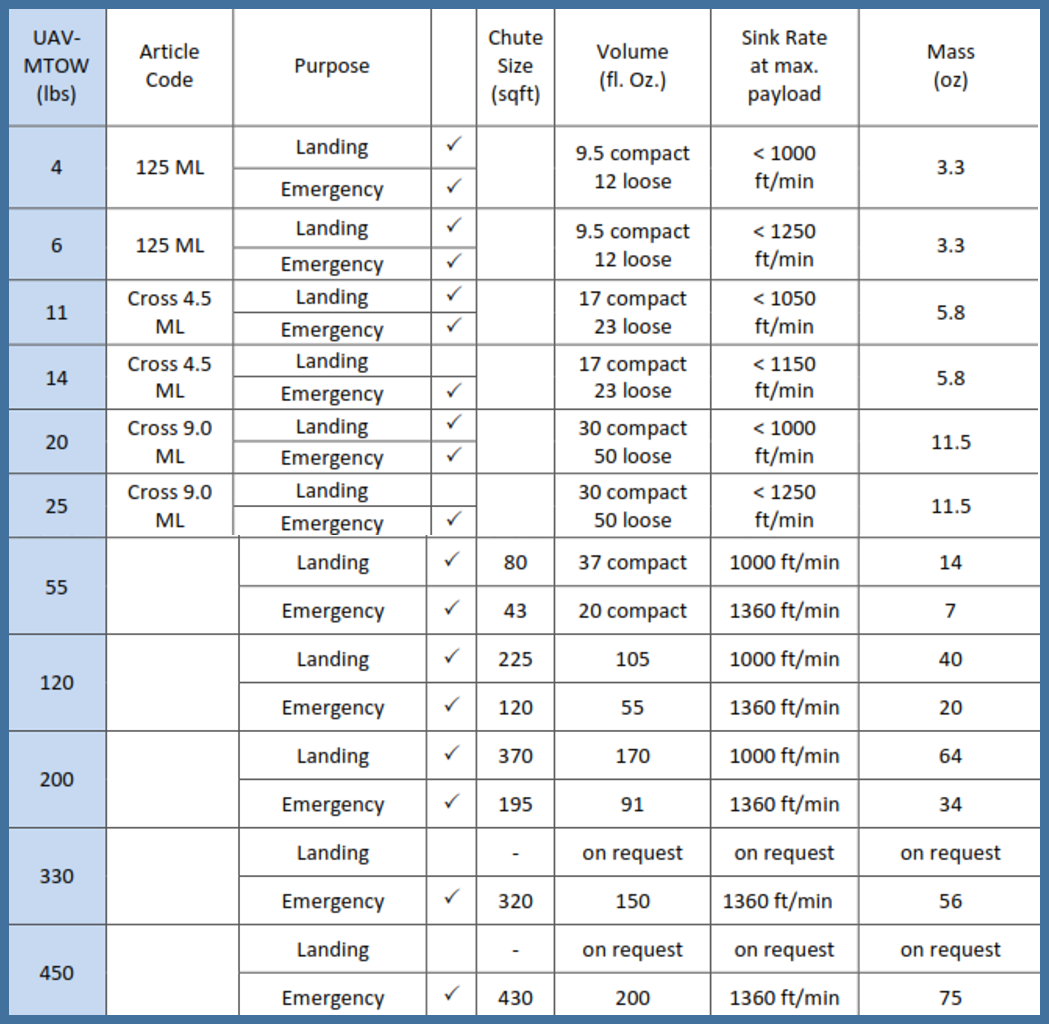 MULTI-COPTER PARACHUTE SOLUTIONS
Skygraphics has just launched a new rescue chute for the multi-copter market called PROTECT UAV™ Nano.  This application is more cost sensitive so there are three types of parachute alternatives as shown below: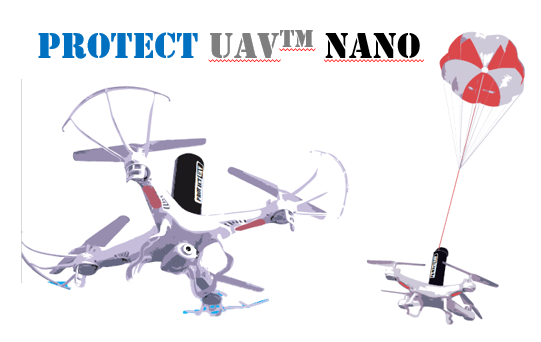 PROTECT UAV™ Nano
Weight incl. Basic 90 – 127 gram
Weight incl. Circular 0.4 ML – 135 gram
Standardized adapter
High quality carbon fibre tube
Internal opening mechanism
MTOW up to 2kg
PROTECT UAV™ Nano can be used as
pilot chute system for rescue chutes
up to 28kg MTOW UAVs
You can find out more info about these solutions by visiting www.uavpropulsiontech.com/skygraphics.
Key UAV News for the Week:
Industry Events for MAY:
Xponential 2016 – May 3-5, New Orleans, LA, www.xponential.org.
2016 SOFIC (Special Operations Forces Industry Conference) – May 23-26, Tampa, FL, www.sofic.org.
Quote for the week:
"The human spirit is like an elastic band.  The more you stretch, the greater your capacity." Bidemi Mark-Mordi.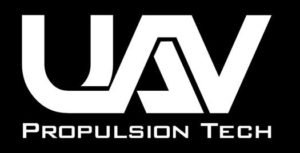 UAV Propulsion Tech is unmanned aerial vehicle (UAV) hardware solution provider of propulsion, servo, autopilot, rescue/recovery parachutes, electric turbofans, pneumatic launchers, capacitive liquid level sensors, engine sensors and gyro-stabilized EO/IR gimbal solutions. Click on the HOME link above or go to www.uavpropulsiontech.com for more info.