Most UAV companies are looking for COTS (consumer off the shelf) engines that don't require expensive R&D funding to fly.  Hirth has been around since the early 1900's and has been designing and producing reliable 2-stroke aircraft engines for several markets including UAV's.  They have COTS UAV engines from 8hp to 100hp to support the growing demand for this market.  This post will provide more details on Hirth's family of COTS UAV engines and a little history on the company.
History of Hirth:  Hellmuth Hirth, born in 1886 in Heilbronn, was the most successful German pilot before World War I.  When he was 18 years old, he worked as a mechanic with Edison in the USA. He returned to Germany in 1909 and joined 'Erler' where he helped build the first German airplanes. In 1910 he was a designer of airships at "Luftschiffbau Zeppelin" and later Hirth founded "Elektrometall GmbH" (now Mahle) which was engaged in the production of pistons, aircraft brake wheels, and air and oil filters.  He left the company to found "Hirth Motoren GmbH" in 1927. His first engine HM 60 with four inverted cylinders, crankshaft with Hirthtooth system and complete antifriction bearing application proved to be very reliable and successful in the flying competition "Deutschlandflug" in 1931.  Since 1927, Hirth Motors (now Hirth Motoren GmbH & Co. KG) has produced over 1 million 2-stroke engines for manned aircraft, hover craft, snowmobiles, water pumps, go karts, and UAV's at their headquarters in Benningen Germany (near Stuttgart).
---
4103 8hp Engine
(500W starter/generator) – Brochure Link

---
4201 15hp Engine
(1kW starter/generator, electronic throttle, optional reduction drive) – Brochure Link

---
F33 NG 28hp Engine
(2kW starter/generator, optional reduction drive, electronic throttle) – Brochure Link

---
F23 NG 50hp Engine
(optional reduction drive, 2kW starter/generator, electronic throttle)

– Brochure Link

---
3504DI 60hp Water Cooled Heavy Fuel Engine
(optional reduction drive, 2kW starter/generator, electronic throttle)

–

Brochure Link



---
3701 100 hp Engine

---
UAV Customers Flying Hirth
(in the public domain)
Advanced Engine Technology
I am the US rep for Hirth so contact me if you have any questions or if you would like cost, delivery or CAD models of the the COTS engines detailed above.  PH: +1 (810) 441-1457.  Email: bob@schmidtproducts.com.
---
Key UAV News for the Week:
Industry Events for FEB:
Quote for the week:
"Aviation is proof that, given the will, we have the capacity to achieve the impossible."  Eddie Rickenbacker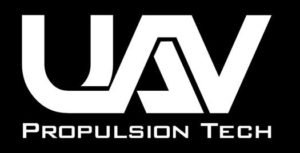 UAV Propulsion Tech is unmanned aerial vehicle (UAV) hardware solution provider of propulsion, servo, autopilot, rescue/recovery parachutes, electric turbofans, pneumatic launchers, capacitive liquid level sensors, engine sensors and gyro-stabilized EO/IR gimbal solutions. Click on the HOME link above or go to www.uavpropulsiontech.com for more info.