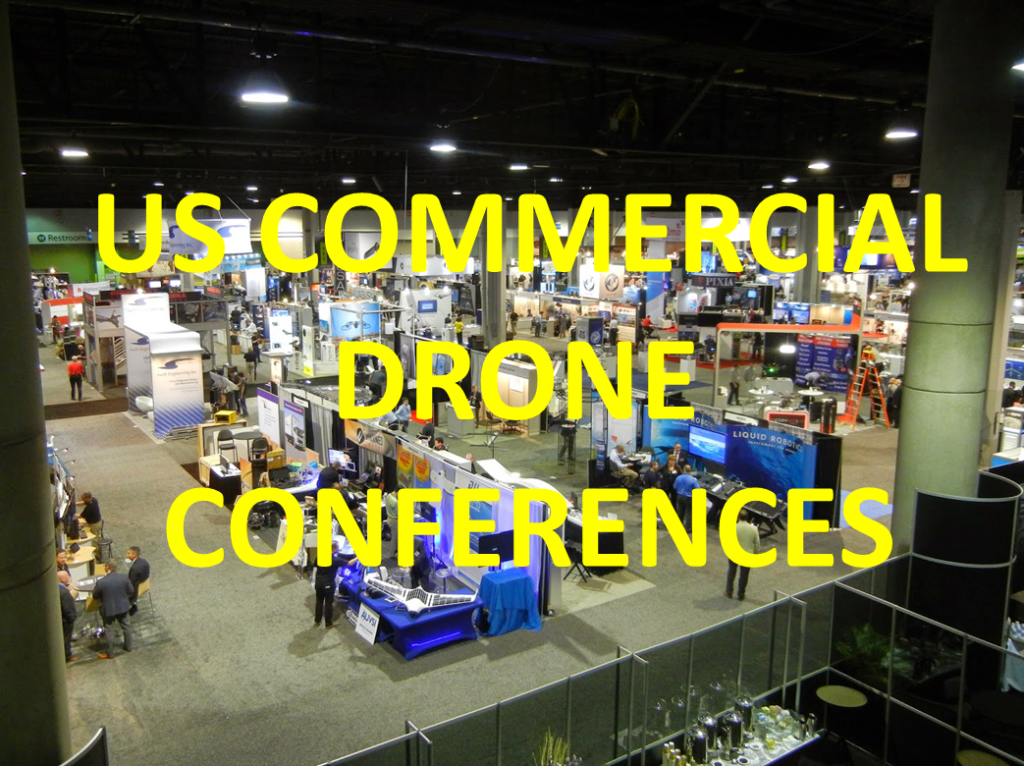 US Commercial Drone Conferences:
My UAV experience has mainly been with defense applications but I am trying to also market my products and services into the commercial drone market (agriculture, police, oil/gas, utilities, etc.).  I did a blog post in May on AUVSI which has to be the largest UAV conference in the world.  I attend and exhibit at this event (for the last 10+ years) with the global companies I represent here in the US but it has a stronger defense focus than commercial (although they are getting more commercial exhibitors).  Every other day I am getting emails about new commercial drone conferences in the US.  I thought I would summarize these and provide links if you want to get more info.  I am trying to figure out which one I should exhibit UAV Propulsion Tech at this year to market engines, servo's, autopilots and parachutes for the commercial market.  I haven't made a decision yet.
Here is the summary I put together.  Let me know if I missed any:
 Key UAV News for the Week:
Industry Events for July:
Quote for the week:
"The problem with competition is that it takes away the requirement to set your own path, to invent your own method, to find a new way." – Seth Godin.