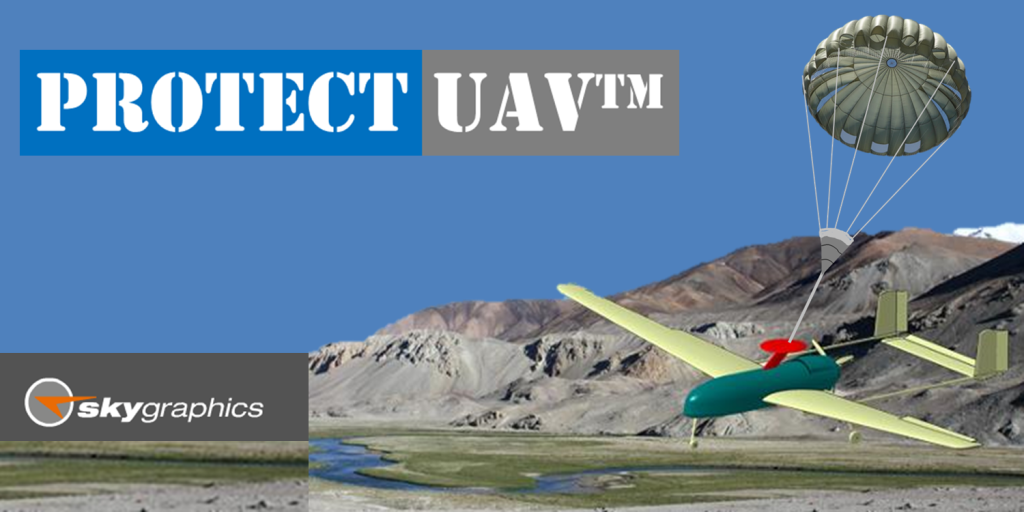 Skygraphics is located in Landsberied, Germany which is just outside of Munich and provides rescue/recovery parachute solutions for UAV's.  The advantage of Skygraphics solution is the size/weight is typically smaller than other solutions on the market.  They also have an auto cord cutter solution that releases the parachute once the air vehicle has landed to minimize any damage due to high wind.  The system is in use today with a European UAV customer and is now available for US customers.  The system is called Protect UAV.

Key advantages of Skygraphic's Protect UAV are:
High speed-range for initial phase of deployment: 60 bis 220km/h tested, extension feasible.
Moderate G-load throughout total deployment-range due to configurable slider system: standard <6g.
Quick stabilization after deployment.
Low tendency of oscillation.
Extreme low weight and dimensions resulting in low effect on payload: standard 1.5-2.0kg with 4-6.5 liter volume.
Standard sizes for MTOW of 45 to 100kg, extension of MTOW easily feasible.
Scalable to individual requirements via custom-built computational configuration tool.
Re-useable: 10+ deployments possible.
Development and production in accordance to aeronautical engineering regulations.
Verification of required parameters through special measuring equipment and video documentation during airdrop-tests.
Low adaptation and development efforts while in design phase to consider specific requirements.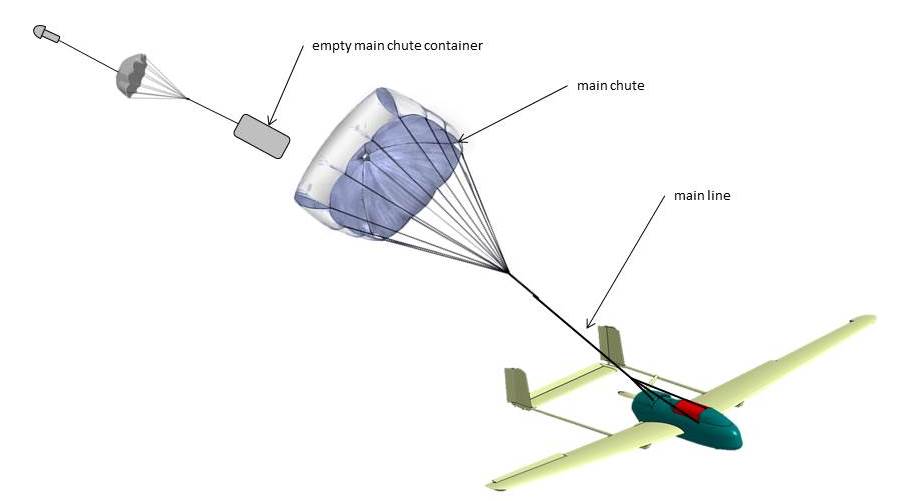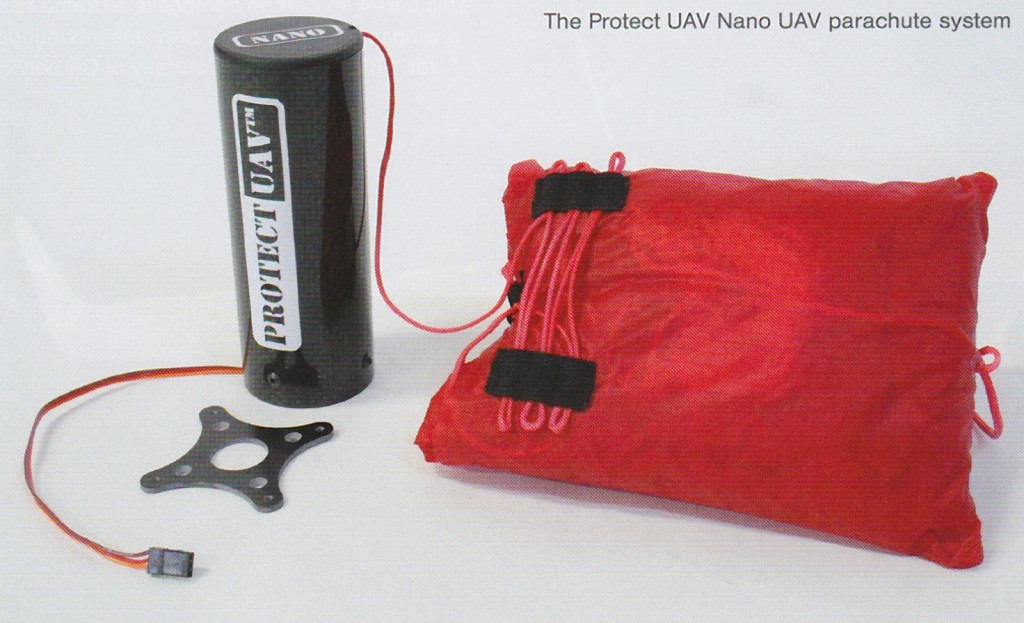 For more info contact Bob Schmidt at PH: +1 (810) 441-1457 or Email: bob@schmidtproducts.com