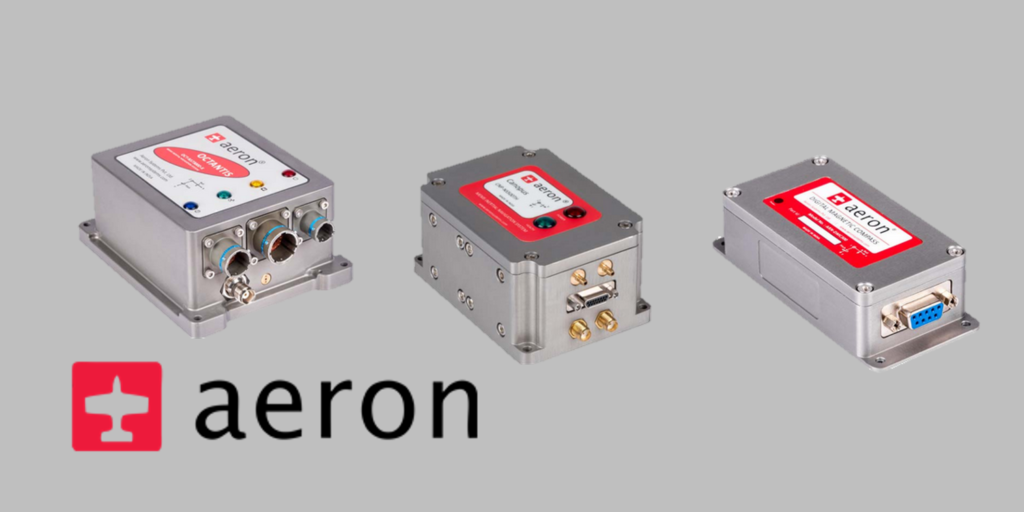 Aeron is a fast growing tech company based in Pune, India that develops innovative solutions for global customers. Aeron offers a wide range of tech-driven products and solutions under Inertial Sensing and IIoT verticals. Backed by strong technical knowhow and refined algorithms, Aeron's products offer premium features at an attractive price point.  I have included their MEMS inertial navigation systems and Galileo digital magnetic compass.  More info on Aeron can be found at www.aeronsystems.com.  Call +1 (810) 441-1457 or Email: bob@uavpropulsiontech.com for cost/delivery.
---
MEMS INERTIAL  NAVIGATION SYSTEMS:
OCTANTIS INERTIAL NAVIGATION SYSTEMS
Tactical grade GNSS aided MEMS based Inertial Navigation Systems (INS-GPS), for precise position, attitude and orientation information. The system runs a multi-mode Kalman filter making it suitable for high and low dynamic applications.
CANOPUS COMPACT INERTIAL NAVIGATION SYSTEMS
Compact, rugged and light-weight AHRS and INS-GPS for airborne applications. Being compact in size, these systems are highly recommended for applications where space is a constraint.
---
GALILEO DIGITAL MAGNETIC COMPASS
Galileo (DMC300) is a MEMS accelerometer and magnetometer based digital magnetic compass for attitude and heading reference. Use of solid state components ensures robust performance in diverse environmental conditions. DMC300 is a highly suitable solution for compassing and navigation applications in naval vessels, boats, robots, UAVs and UGVs.