Coral Partners' Nova Ray® ROVs presents at Global Unmanned Systems Conference in Zhuhai, China.
Independent Advisor to Coral Partners: Dr. Tim McGuinness, was the Featured Speaker at the Global Unmanned Systems Conference. This event was held December 13 through 15, 2017 in Zhuhai, China.  The three-day event included speakers from major UAV & unmanned manufacturers, and manufacturer exhibits, including new products that will not yet be announced to the rest of the world until 2018.  He spoke on the future of unmanned vehicles, focusing on the future of underwater unmanned systems, and the promise of winged underwater flight – as represented by Nova Ray® remotely operated vehicles.   The key slides from this featured presentation are posted below:
Re-Printed with permission from Coral Partners.
Photos from the event:
You can find out more info about this great underwater technology by visiting my NOVA RAY page at http://uavpropulsiontech.com/nova-ray-rov.   If you have any questions regarding these solutions, please call or email me at: bob@uavpropulsiontech.com.  PH: +1 (810) 441-1457
---
Key UAV News for the Week:
Industry Events for January/February:
Quote for the week:
"Life is like riding a bicycle. To keep your balance you must keep moving." – Albert Einstein.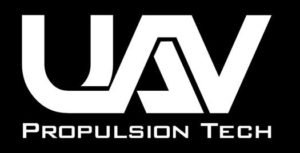 UAV Propulsion Tech is unmanned aerial vehicle (UAV) hardware solution provider of propulsion, servo, autopilot, rescue/recovery parachutes, electric turbofans, pneumatic launchers, capacitive liquid level sensors, engine sensors and gyro-stabilized EO/IR gimbal solutions. Click on the HOME link above or go to www.uavpropulsiontech.com for more info.